a peek inside the kitchen
Read the article about Casper Fermentables owner Ben Hollander in the latest issue of The Austin Chronicle.
Classic Jewish Deli half sour pickles with a Texas twist
Half sour and full sour pickles are fermented in a salt brine. The fermentation creates lactic acid). No vinegar or heat is needed to make these probiotic, crunchy pickles.
San Francisco inspired sourdough
Paying homage to great naturally leavened breads.
Texas Monthly barbecue feature
"Once you try topping your BBQ with kimchi, it's hard to go back to just dill pickle chips and onions." - Daniel Vaughn, Texas Monthly BBQ Editor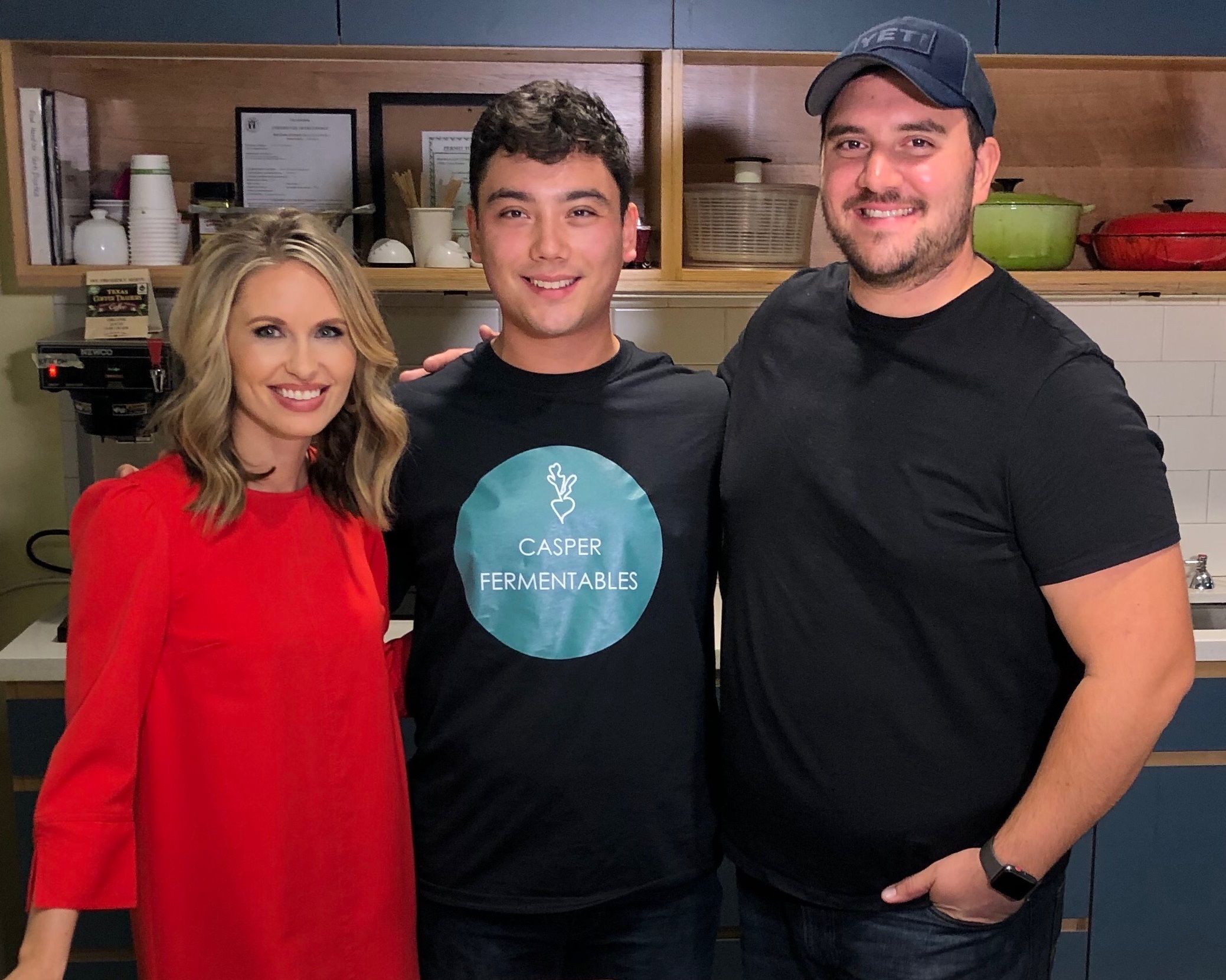 Watch me talk about Casper Fermentables on Fox 7 Austin. We discuss my Korean Texas BBQ collaboration with LeRoy and Lewis and demonstrate our brisket kimbap dish.
Probiotic pickled beets
Use live-culture vinegar to ferment cooked beets into delicious and versatile pickles.